Chad Warnick Selected as 2023 Utah Teacher of the Year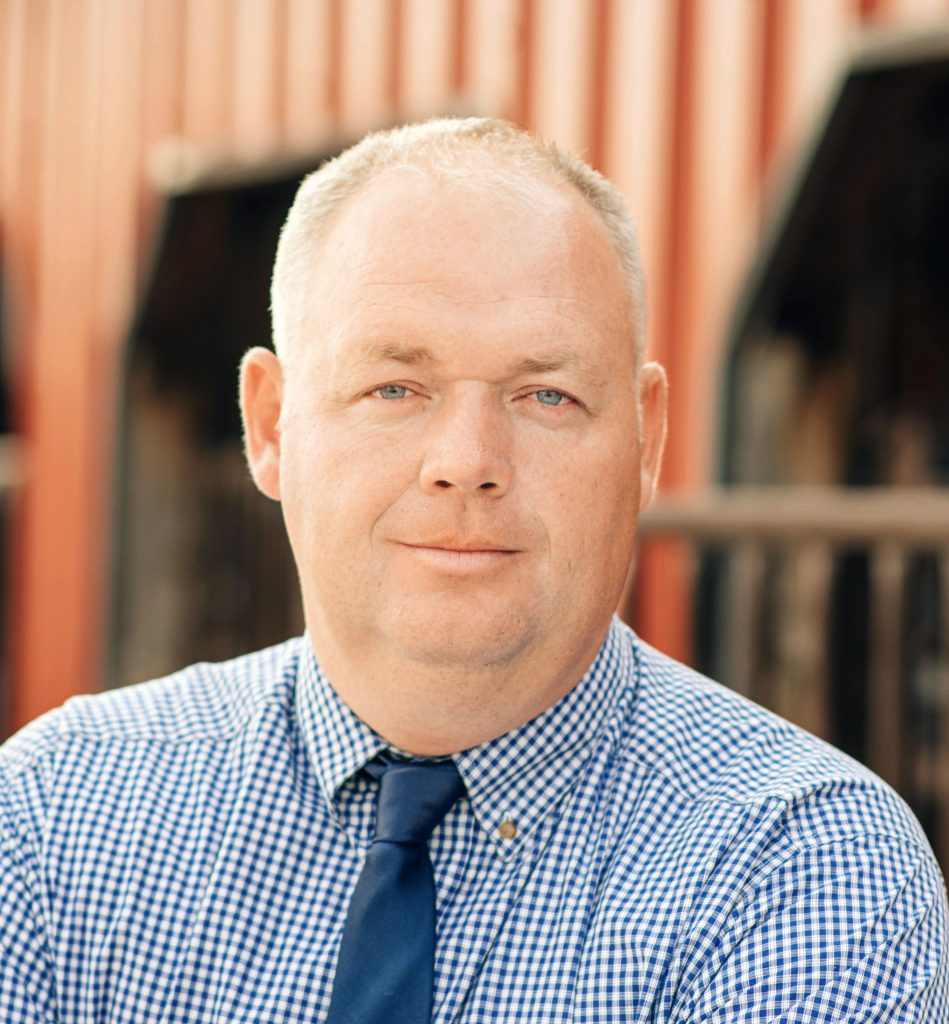 Delta Technical Center Teacher Named 2023 Utah Teacher of the Year
Ogden Preparatory Science Teacher, East Meadows Second Grade Teacher Are Runners Up
SALT LAKE CITY – State Superintendent of Public Instruction Sydnee Dickson today named Chad Warnick, an agriculture, biology, leadership, and communications teacher at the Delta Technical Center in the Millard School District, as 2023 Utah Teacher of the Year.
Warnick, of Delta, was presented with a check for $10,000 and will compete with his state fellow teachers of the year in a national competition. He will participate in a number of state and national leadership opportunities.
Ogden Preparatory Academy charter school eighth grade science teacher Teresa Hislop and East Meadows Elementary School (Nebo School District) second grade teacher Tracy Warenski were named runners up and each received $4,000.
A committee with representatives from parent and teacher advocacy organizations, charter schools, and the Utah State Board of Education selected Warnick from among local teachers of the year for the honor.
"Mr. Warnick is the kind of teacher that students will be talking about for years to come," wrote Landmark High School agricultural educator Monica D. Giffing. "He is not only committed to educating students on the subjects he teaches but he engrains life skills into their lives that they will use forever. His rapport with his students is unmatched, they too enjoy working, learning and playing alongside him."
"Mr. Warnick not only directs students on a path to a successful career, but more importantly, he guides each student to have a belief in themselves that they can succeed in life," wrote Delta Technical Center Principal Brett Callister.
"Ten years after graduation, I continue to rely on Mr. Warnick for advice and guidance and I know there are many other former students to do the same," wrote former student and
now chief executive officer and chief financial officer of Ewell Education Services Alyssa Ewell. "The relationships that he builds in the classroom extend far beyond high school and he often continues to mentor students throughout college.
Warnick succeeds 2022 Utah Teacher of the Year Mark Berrett Daniels, a theatre teacher at Pleasant View's Weber High School.
---
Announcement of Mr. Jeremy Teeples as Principal of Fillmore Middle School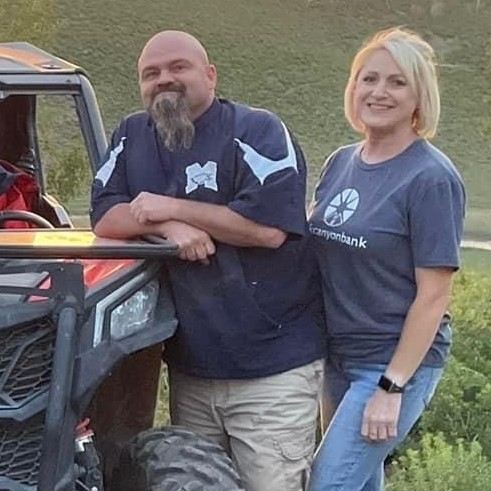 The Millard School District is pleased to announce the selection of Mr. Jeremy Teeples as the Principal of Fillmore Middle School for the upcoming 2022-2023 School Year.
Mr. Teeples replaces Mr. Matt Bassett as he is moving to be the Principal of Delta Middle School.
Jeremy Teeples graduated from Millard High School in 1994. After high school, he attended Snow College and Southern Utah University. After graduating from SUU in 1999, Mr. Teeples accepted a job teaching at Millard High School. This fulfilled a lifelong goal of becoming a Millard Eagle. Mr. Teeples also had the opportunity of a lifetime to serve as a member of the Utah National Guard for 22 years and served in Iraq during Operation Enduring Freedom. Mr. Teeples then continued his education where he received his ESL endorsement, Drivers Education Certificate, and his Master's Degree from the University of Phoenix and is currently working towards obtaining his technology endorsement.
Mr. Teeples is proud of the 22 plus years that he has spent at Millard High School. The honor of being a Millard Eagle again was a life changing experience. While working at Millard High School, Mr. Teeples has taught US History, US Government, and World Civilizations. He has served as a youth and custody teacher and worked with special needs students. Mr. Teeples has enjoyed his years of being a senior class advisor and all the trips to Lagoon and Tucanos. He has served on the community council and as faculty president at Millard High School. The last few years he has served as the technology initiator and tried to help anyone needing assistance at Millard High School. He has also served as MEA Vice President the last few years. Mr. Teeples has also had the chance to mow every school lawn here on the east side. He has cleaned every restroom at MHS while working as a student custodian at Millard High School during his high school years and worked in the lunchroom for many years. It is clear that Mr. Teeples has come to know MHS on almost every level.
Mr. Teeples has served the community in various ways as he has been the Little League Baseball and Football Presidents for many years and the Vice President for the Junior High wrestling program. He coached baseball for 22 years as head coach and served as an assistant coach over the years for wrestling, girls basketball, and football.
Mr. Teeples married Lisa Beckstrand in 1998, and they have three amazing children who have all attended Millard High School. Lisa has been there every step of the way and supported every move made for the betterment of Millard School District. They reside in Meadow, Utah and have dedicated their lives to Millard High School and the local community.
While it is very bittersweet to leave the faculty, secretaries, custodians, lunch workers, staff, and students at Millard High School, he looks forward to the new challenge. He is excited for the opportunity to make new life long connections at Fillmore Middle School. The opportunity to help both teachers, staff, parents, and students in becoming 21st century thinkers will be the opportunity of a lifetime. He would also like to compliment Mr. Bassett on the tremendous job that he has done at FMS and knows that he has big shoes to fill. Transitions are always tough, but we will get through this together and work towards continuing the strong legacy and tradition at FMS.
Millard School District is excited to welcome Mr. Teeples as the new principal and is looking forward to continued excellence from Fillmore Middle School!
---
Millard-Support-Series-Poster-

---
School-Meals-Flier-for-SY23_English

---
School-Meals-Flier-for-SY23_Spanish

---
acp-fact-sheet

---